No video embed code detected
FUN MOVIE NIGHTS AT IDESLI! :)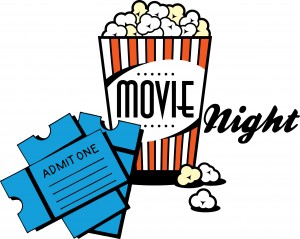 Spanish Movie Night is probably one of our favorite IDESLI community events! Every first Thursday of the month, IDESLI, in collaboration with some of our students, organizes a Movie Night in our office at 560 Mission St. This event is a really fun way for all the Spanish language lovers based in the San Francisco Bay Area to get together and enjoy some yummy Spanish food and drinks while practicing Spanish -Don't miss Alex's famous tortilla española and his selected wine and homemade sangría! -. Some members of IDESLI, Micaela, Carmen, Alex and Mónica are there to help you interact in Spanish and to assist you in whatever you might need.
 The evening starts with a nice Spanish potluck, getting to know each other and practicing Spanish, followed by the movie (with English subtitles!) around 7:00pm and an after movie guided conversation. Click here to check out a short video from one of our past events. We choose movies from different Spanish speaking countries and genres -So far we have watched Diarios de una motocicleta, Chico y Rita and Rudo y Cursi, all of them tremendously enjoyable.
Alex, our Spanish teacher and Marketing guy, is usually preparing the snacks and beverages but everybody is welcome to bring any appetizers and drinks they want to share with all of us!

Does it look fun? We encourage you to JOIN US and tell your friends! Remember, every first Thursday of the month starting at 6:30pm.
RSVP through our meet up account or send us an email at info@idesli.com
Nos vemos! IDESLI TEAM